Headquarters
Cedar Rapids, IA
Size 5000+ Employees
Type Company - Public (COL)
Industry Aerospace & Defense
Revenue $5 to $10 billion (CAD) per year
---
Rockwell Collins is a pioneer in the design, production and support of innovative solutions for our customers in aerospace and defense. Our expertise in flight-deck avionics, cabin electronics, mission communications, information management and simulation and training is strengthened by our global service and support network spanning 27 countries. Working together, our global... More
Mission: Building trust every day.
Rockwell Collins – Why Work For Us?
Careers

 | 

About Us

 | 

Benefits

 | 

Development

 | 

Diversity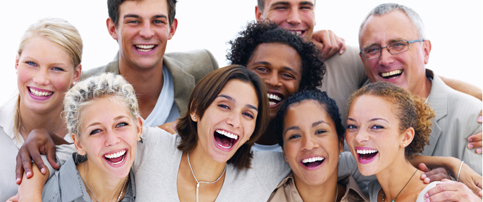 Big thinking. Big network. Big possibilities. Why does that describe working at Rockwell Collins? Because the first moon transmission was our achievement. So was the development of GPS. What about networked battlespaces and Next Gen air transportation systems? Yes and yes. Big ideas call for big thinkers … and we have a lot of them. In fact, we're building a global workforce of men and women with diverse backgrounds, viewpoints and ideas who are committed to our foundation of innovation.
With approximately 20,000 employees worldwide, at more than 60 locations in 27 countries, Rockwell Collins may have the perfect job for you. We invite you to learn more about our Locations and the global regions where we do business.
Our company vision is clear: working together creating the most trusted source of communication and aviation electronics solutions. One of the goals in supporting that vision is ensuring we have talented and motivated people. Our Value Proposition for People is a key component for making sure we achieve that goal.
Not only do we focus on the people who work for us, but also those in our communities. Rockwell Collins is known around the world for our commitment and involvement in education, especially supporting science technology, engineering and mathematics. Click here to learn more about how our employees are making their communities better places to live and work.
But don't just take our word for why Rockwell Collins is a great place to work. We've earned a number of industry awards in recognition of our technological, business and employment achievements.
To learn more about working at Rockwell Collins, flip through our archive ofHorizons online employee magazines or explore the rest of our Careers site.
This is the employer's chance to tell you why you should work for them. The information provided is from their perspective.
Working at Rockwell Collins
Posted by employees
Employees say it's "OK"
688

ratings
87% of the CEO   104 ratings
Kelly Ortberg
President and CEO
  Former Junior Software Engineer
Pros: Competitive salary for a student. Usually interesting projects to work on. – Full Review
= Salary Range
= Anonymous Salary Range
= Avg.
If we only have one or two salaries posted for a given job title, showing that salary information may risk employee anonymity. So, in that case, we generate an anonymous salary range by adding and subtracting a small percentage from the salary posted. The small percentage difference offers additional anonymity while still minimising the difference between the range and the employee's actual salary.
Accepted Offer – Reviewed Jan 16, 2013
Interview Details Several contacts over the phone and email. One interview over the phone with several guys. One face-to-face interview with a manager. – Full Interview
Interview Question:
What is the salary you are looking for. – View Answer
Rockwell Collins Awards and Accolades
Top 50 Companies for Diversity
,
DiversityInc
,
2012
America's Top Companies
,
Forbes
,
2009
Barron's 500
,
Barron's
,
2009
50 Best Manufacturing Companies
,
IndustryWeek
,
2009
Best Employers for Healthy Lifestyles (Silver)
,
National Business Group on Health
,
2009
Show More
Worked for Rockwell Collins? Contribute to the Community!